Getting on the property ladder for today's first-time homebuyers is much harder and more expensive than before. Some 25 years ago, young people needed only a year's worth of savings to secure a deposit for their first home, whereas these days, on average it takes 13 years!
Facing these difficulties, it's not a surprise that more than half of first-time buyers turn to their families for help, namely to their parents and sometimes grandparents.
Here are several ways available so you can help your children buy their first home and become independent.
Give your children the necessary cash
There aren't many parents who have enough cash to spare to simply buy their offspring a house. Even if they can afford to do this, most parents would rather see their children become financially independent and able to take on the responsibility of buying their own home. Therefore, they would sooner opt for giving them only a part of the money as financial assistance.
If you can choose the latter, it could help your child get a better mortgage deal, since the larger the deposit, the better the mortgage rate. In the current mortgage market, the deposit is around 25% of the value of the new property, but even a 10% deposit can give way to a wider choice of mortgage deals.
Presently, there are no immediate tax implications regarding the amount of money you decide to give your children. However, any money gifts to your kids in the future can be liable to inheritance tax if you pass away within 7 years.
For some parents, a child's home purchase may coincide with their downsizing from a large family home, so the parents could decide to pass on the excess money to the younger generation, with lower risks of inheritance tax. In some cases, aging parents may even decide to opt for a sale of their home and a move to a retirement home, such as the vibrant community of Mark Moran Little Bay that offers excellent community connections, wellness and care. In this way, the older generation is not putting their own security and retirement comfort at risk, and they are still able to help their children.
Home mortgage options
For parents who have a large amount of equity in their home, there's an option of mortgaging it and giving the money to their children for home purchase. There are certain restrictions on parents' age, especially if they're retired, but there are special interest-only terms that can be granted to older borrowers.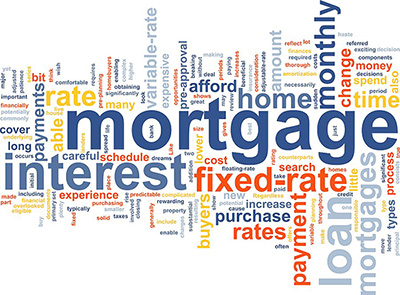 Helping without borrowing money
For those parents who are reluctant to get into debt, there are options available to help their children without having to borrow money. This means that they will still be able to help as their income will be taken into account along with their kids'.
By taking out a guarantor mortgage, parents' income is considered when agreeing a mortgage deal, which can potentially bring in more money. On the other hand, as a guarantor, the parent must agree to cover any monthly mortgage payments in the case their child fails to do so.
A joint mortgage is another way to help a child get the money they need; in this case, the parent becomes a legal owner of a part of the property.
If the children decide on the offset mortgage, you as a parent are offered a flexible payment: a part of their mortgage can be paid off either as a lump or in regular payments, but you can still withdraw it at a later date in case circumstances change.
Whatever option you decide on in order to help your children purchase their first home, bear in mind they all carry certain risks. Think carefully which one is the most affordable for you in the next five to ten years and take advice from a professional, so both you and your child can get the best mortgage deal there is.